What could be better than a relaxing massage after a long city tour that helps to regain strength and happily watch the next day? Spa hotels and resorts are the most fashionable and popular holiday destinations to date. In addition to a variety of massages, it offers unique treatments such as hydrotherapy, mud baths and much more. We will talk about those countries where the largest number of spa hotels and resorts is located.
USA – 1471. Spas have become an integral part of leisure for middle and upper class American tourists. The client wants to play golf all day and get a massage at the end of the day. Among the active visitors to spa centers, more and more men began to appear, although initially this type of relaxation was considered exclusively female. Continue reading →
One of the privileges of traveling to a city like Sydney is that it's easy to find a table at which you can eat fantastic food at the same time, enjoy the temperate climate of the east coast and some of the most beautiful views in the world.
If you dine in one of the green suburbs north of the bridge, on the beach in Bondi or in one of the leading restaurants in the Circular Quay area, overlooking the Harbor Bridge and the Opera House, you should return home with the best memories. Panoramic restaurants are ideal for making a sweetheart, celebrating the start of a journey and discovering the wild starry horizons of an Australian big city and its natural beauty.
This list could consist of several dozen excellent restaurants, but here you will find five, with the best panoramic views in the city. Continue reading →
More and more Russians go on New Year's holidays on a journey – in their own country or abroad. The meeting of the familiar home, family holiday outside the walls of your apartment is a new trend in the winter tourist season of recent years. To make the New Year's Eve unforgettable, it is not necessary to go to exotic countries – Russia offers many interesting winter destinations and routes. As a rule, the choice of tourists depends on both financial circumstances and the availability of documents – passports and visas.
New Year holiday themes
New Year holidays can be very interesting and varied. For example, many Russians will travel to Europe, where they will visit museums, excursions and walk around the cities of Austria, Germany, Denmark and other countries decorated for Christmas. Continue reading →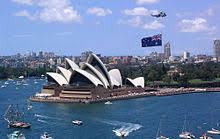 In early 2014, the Accor group ranked the most beautiful pools in the world. From the rooftop pool to the beach pool, the choice is for every taste …
# 1 VIE Hotel Bangkok, MGallery Collection
Thailand
A spa hotel located in Bangkok is a real architectural gem. Designed by architect J. Boifils, VIE Bangkok is a bold combination of art, modern design and exoticism. Due to its special atmosphere, this 5-star hotel has become a real oasis for rest and relaxation, although it is located near the city center. The hotel has been recognized as the Best Boutique Hotel, Asia's Most Fashionable, and Best Debut … Continue reading →
Tourists often pick up all sorts of interesting objects on land, on the shore and in the sea that you want to bring as a keepsake – but you can't! Yes, and having bought some interesting little thing in the store, sometimes it's worthwhile to find out in more detail how easily and unhindered it can be taken out of the country. This article contains the most popular tourist "souvenirs", the export of which should be especially vigilant. Continue reading →